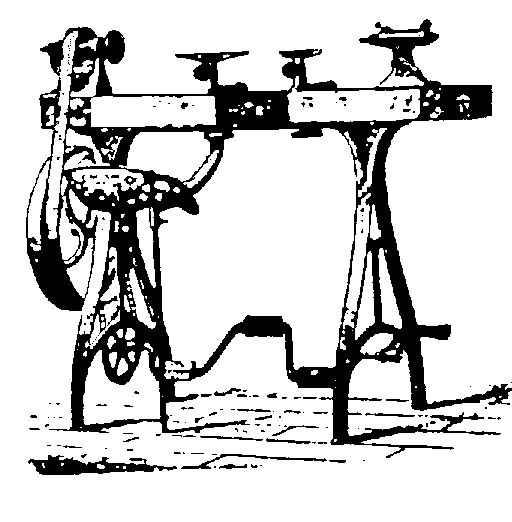 Turn of the Century
Suppliers of wooden crochet hooks, knitting needles, embroidery tools, writing instruments and items of personal adornment: All items are high quality, handmade, and affordably priced.
Turn of the Century, established in 1971, has consisted of two woodworkers, William Schmidt and Diana Andra, engaged in the craft of fine woodturning. Since ending art/craft show participation in 2011, Diana has concentrated on her Floaty Pen business www.FloatAbout.com, and other endeavors. Bill produces the works for sale under Turn of the Century.
Most of our creations are functional, designed for the everyday person with the everyday pocketbook. It is our goal to produce items of quality at affordable prices.
Woodturning is a process wherein a machine rapidly spins a horizontal piece of wood. As the piece rotates, the woodturner applies a chisel to the wood to shape it. Whether a chair spindle or bowl, every piece is round.
At Turn of the Century, we are very adamant about two things: We personally produce every wood item we sell; and we freehand turn all our lathe produced items. Freehand turning means that we do not use any tools specifically shaped to make a particular design. Over the years, we each have developed a unique "signature" style, much as each person's handwriting is unique to himself. We trust that other woodworkers will respect this. Don't do what we do. Do what feels good to you!
We do not consciously try to repeat designs, unless making items in pairs. As a result, any item pictured is representative of our design style. Items vary in design from one piece to the next. We make about thirty items, which we had marketed through art/craft shows, about fifteen select craft shops and galleries nationwide, and mail order. We now sell almost exclusively through the web site.
We make a variety of tools for textile workers. We also produce some items for personal adornment, for the executive, and quality home accessories. Due to our natural limits on production, we must resist the impulse to offer all we make on the web. If you should order from us, please realize that we sometimes run out of things. We will adhere to your specifications as much as possible, but if we can't, we may need to contact you concerning any substitutions or changes.
For our current web offering we would like to introduce you to some of our more popular items.
Crochet Hooks , Knitting Needles, Rug Hooks, Embroidery Tools , Hairsticks and Earrings, Pens and Pencils, and Odds 'n' Ends. Bill has made literally tens of thousands of these items over the last forty-six years. They have served many good people well!

To e-mail us: Bill@Turn-of-the-Century.com
(If you have gmail, BE SURE to include your phone. Gmail throws my emails into your "spam" folder.)

To Buy Items:
Send us an email of the items you want, Upon confirmation that we have them, you can pay by check, money order, Paypal or credit card through Paypal.

If using a check or a money order, it should be to:

Turn of the Century
1676 Millsboro Rd
Mansfield, OH 44906-3374

OR .... by Paypal, or credit card through Paypal
To use Paypal :

Paypal account holders: Compute the total cost, then click the Paypal box immediately below and enter the TOTAL (including S&H) as the single "item".

If you do NOT have a Paypal account, you still can pay through Paypal using a credit card by clicking the "Paypal - Click Here to Pay" button below. It leads you through the process. The "non-member" credit card option will be on the lower right of the screen.
Again, the TOTAL cost (including S&H) should be entered as the single "item".
The form automatically fills in Turn of the Century's Paypal ID. If it does not, the ID is: Bill@Turn-of-the-Century.com - same as the email -- and let us know of the problem.
WARNING: Be sure to check your Paypal shipping address. We will NOT be responsible for packages shipped to incorrect addresses supplied by the customer directly or through Paypal.

ALSO: When making a Paypal payment, it is good to drop us an email. Once in a while, Paypal fails to notify us by email that a payment has been made.

NOTICE: Using a direct withdrawal check card will result in a Paypal delay of 3-5 days while the transaction clears your bank.
For more information on ordering and shipping, see the Ordering Info Page

Crochet Hooks * Knitting Needles * Sizing Chart
Rug Hooks * Embroidery Tools * Odds 'n' Ends
Hairsticks & Earrings * Writing Instruments
Links Page
"Who We Are" Page
Turn of the Century Home Page
Site Map and List of Gallery Pages


All Turn of the Century designs &copy copyright William Schmidt, Turn of the Century